To begin at the beginning. Building on the established work by the EU Kids Online network, in 2015-16, Media@LSE, Unicef Office of Research-Innocenti and partners around the world collaborated to build and pilot a research toolkit to respond to growing need for evidence to guide policy and practice, as children in middle and low-income countries gain internet access. This includes quantitative and qualitative elements, together with a series of expert methodological guides on research ethics with children, comparative methods, researching children of different ages, and many more.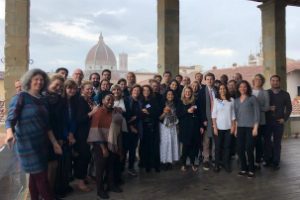 We've been delighted with how many countries have since joined and made use of survey questionnaire.  Those doing the full survey have, by now, interviewed some 25,000 children aged 9-17 years old in 18 countries – you can see many of their results in our 11-country comparative report (recently published in short and long versions). The take up of these findings is revealed by an independent evaluation of the national and international impacts of the research.
Over the last year, in consultation with experts, we have reflected on what was working well and what needed improvement. Asking children about their online experiences can be tricky. We are often asked, for example: what's the best way to measure children's digital access? Or, can we have your recommended questions for parental mediation? We've searched the literature for all the different ways of answering these questions, before deciding what should be included in our questionnaire. Some of the most difficult questions concern sexual risks and harm – we have thought long and hard about ethical ways to ask children about these. Others have been difficult because the literature is unclear or contested – ways to measure well-being, for instance. So take a look at our final questionnaire, and we hope it answers many of these questions.
Survey researchers will recognise the dilemma we faced, in making the revisions. We wanted to change the questionnaire, to make updates and improvements. But we also wanted to keep as much as possible the same as before, so that findings from new country studies would be comparable with earlier studies.
As we explain in the revised Survey Guide, we have:
Added new questions and answer options, to enable the introduction of new topics as well as a more in-depth assessment of already existing topics;
Standardised existing questions in terms of the consistency of response options across the survey, to aid children's comprehension;
Reviewed which questions weren't getting much used in practice, and removed some of these;
Improved the format of the survey by grouping questions into thematic modules that can be used separately or in combination;
Distinguished more clearly between the core and optional questions within an easy-to-navigate file format.
Who is the Global Kids Online survey questionnaire for?
Those who join Global Kids Online as full members of the network must use all the core questions as mandatory; and they are then free to add or adapt the optional questions, and the optional modules, as fits their circumstance. They should also follow the good practice set out in the research toolkit (consider the national or local context, undertake cognitive testing with children, etc.) and impact toolkit (to bring the findings to the attention of policy-makers and practitioners who can improve outcomes for children growing up in a digital world). You can apply to join here.
Any researcher is free to use any or all of the questionnaire for their own purposes, under the Attributive Non-Commercial Creative Commons License (CC BY-NC), crediting Global Kids Online as the source. You may just want to use the new teacher module. Or to focus on children's digital skills. Or to prepare a survey for a particular subgroup of children – perhaps those with special educational needs and disabilities. Whatever your interest, do take a look, make use of the questions you find helpful. And let us know how you get on.
Finally, for researchers looking for such a handful of questions to include in a survey that's already pretty full, or that's mainly about something else but you want to include a few questions to children about the internet, we have a suggestion for you. We've selected one or two key questions to address five priority areas: internet access, online activities, digital skills, risks of harm, social support. They come from the main survey – so if you use them, your findings will be comparable with Global Kids Online findings across countries. They are straightforward to ask children but the answers can be combined in ways that reveal a lot about children's digital lives.
So please include these questions where you can, whatever your research focus. After all, most or all the different dimensions of children's lives today have a digital dimension. It's vital that, together as a research community, we generate sufficient rigorous and comparable empirical research to inform the policy and practice that could improve children's well-being.
You can sign up to receive the latest research news from Global Kids Online by email. Please forward this message to anyone you think may be interested.
Post author: Sonia Livingstone