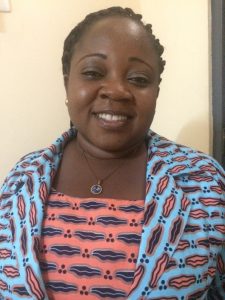 Having completed the training of research assistants in April, the research team has already started the quantitative and qualitative data collection which is scheduled to finish at the end of the summer 2017. The aim is to have a survey sample of 2,000 children aged 9 to 17 years and 1,000 parents from all ten regions in the country with 68 districts out of 216 being sampled. The qualitative research will involve 20 focus groups – 15 comprising of children and 5 of parents. It will also include interviews with key informants, including government officials, internet service providers, and civil society organisations. IPSOS Ghana has been contracted to conduct the research with the technical support from the UNICEF Office of Research – Innocenti and the London School of Economics and Political Science (LSE).
Different stakeholder groups, including the Ministry of Communication, the Ministry of Gender, Children and Social Protection, and the Ministry of the Interior have been engaged in the research process, according to Joyce Odame. A Research Steering Committee consisting of representatives from the three ministries and civil society groups was established to provide technical support and guidance for the study. The strong interest in the research relates to an on-going collaboration between UNICEF Ghana and the Ministry of Interior on child protection issues. A jointly organised meeting on protection of children from online abuse and exploitation towards the end of 2015 resulted in the decision to gather robust evidence on the magnitude and character of the problem, using the Global Kids Online research methodology.
Some of the key challenges that the research team in Ghana has faced so far relate to the unanticipated duration required for obtaining ethical approval and technical difficulties with the mobile application for data collection. Recruiting children aged 9 to 11 years old who are internet users also proved difficult and ensuring confidentiality was challenging as many parents wanted to be nearby when their child was being interviewed.
With the field work progressing well, Joyce Odame, UNICEF Ghana's Child Protection Officer, reflected on the importance of the team's collaborations with key stakeholders:
"Involving the relevant stakeholders from the initial stages of the research project has been very helpful for setting the research agenda and getting support for it from the outset. It will be also very valuable when we start thinking about the dissemination of findings and developing child protection initiatives."
You can sign up to receive the latest research news from Global Kids Online by email. Please forward this message to anyone you think may be interested.
Post authors: Joyce Odame, Mariya Stoilova and Ssu-Han Yu