Guilherme Canela holds the position of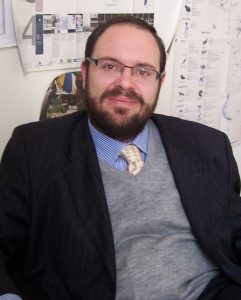 Montevideo, Communication and Information Adviser for Mercosur (Argentina, Brazil, Paraguay and Uruguay), Chile and the Andean States. He is Secretary to the UNESCO Memory of the World Programme Regional Committee for Latin America and the Caribbean, and a focal point of the organization on issues related to the safety of journalists. He has a BA in International Relations from the University of Brasília (UnB) and a Master's Degree in Political Science from the University of São Paulo (USP).
For 8 years, Guilherme coordinated the media and journalism research area of the News Agency for Children's Rights (ANDI). In this period he was responsible for several surveys that evaluated the news media coverage on issues such as children's education, rights, violence, health, sexual abuse, human and social development, drugs, participatory democracy, entrepreneurial social responsibility, and human rights. He is the co-author of ten books published by ANDI on these issues (Series Media and Social Mobilization, Cortez Publisher) and several brochures, magazines and discussion texts. Jointly with Solano Nascimento, he published the book Access to information and public policies social control.
Guilherme was a research consultant for the United Nations Latin American Institute for the Prevention of Crime and the Treatment of Offenders and for the Ayrton Senna Journalism Award. He also was a senior member of the Working Group at the Ministry of Justice of Brazil advising on the regulation of the TV Programmes Rating System and also actively participated in the process of discussion and implementation of access laws in Brazil and Paraguay. Guilherme was an associated researcher at the Nucleus for Studies of Media and Politics at the University of Brasilia, as well as the president of the Consultative Committee on Children and Media in Uruguay and acted as an international observer in the Uruguay Open Government process.