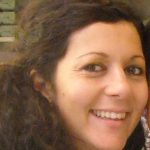 Carla Licciardello is the Child Online Protection Focal Point of the International Telecommunication Union (ITU), based in Geneva. She is primarily responsible for supporting ITU Child Online Protection activities, including project development with Member States and other international organizations. She is also working on Cybersecurity and supporting related interagency relations.
Before joining the ITU, Licciardello worked for the Italian Mission in Geneva and the United Nations. At the UN Licciardello focused on Disaster Risk Reduction. Licciardello worked in communications and humanitarian assistance on policies which favored Member States that were victims of natural disasters.
Licciardello holds an MA in International Relations and Human Rights from the University of Turin in Italy, where she focused on the sexual exploitation of children.