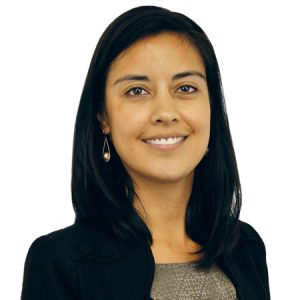 Amaya Gorostiaga is a Child Rights and Business Specialist at UNICEF. Amaya brings with her more than ten years of experience working on corporate sustainability. In her current role at UNICEF, Amaya focuses on strategic planning, internal and external stakeholder engagement, and capacity building for the advancement of children's rights within the ICT industry. With regards to children's rights in the digital world, Amaya engages business on issues including combatting child online sexual exploitation, child online safety, privacy, digital marketing, and digital literacy, and has led the development of a numbers of child rights tools and guides for business.
Before joining UNICEF, Amaya worked at Business for Social Responsibility advising companies from the ICT, garments and manufacturing industries on sustainability strategy, program implementation, and reporting. Her thematic focus areas included supply chain responsibility, human rights, and women's empowerment. Amaya began her career at General Electric where she worked with the company's CSR team on sustainability reporting, human rights, and healthcare initiatives in Africa.
Amaya has a Masters in International Affairs from Columbia University, and Bachelor of Science in Business and Economics from Lehigh University.